Discover the possibilities of your future with us!
Partnered with the
best

in industry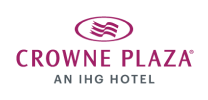 "what are the opportunities after graduation?"
Our faculty and students answer the most frequently asked question
"Why Mount Royal College for your future?"
Hear from parents and students
Here's how your future can look like with us!
Internships hold immense significance within the curriculum of professional courses, playing a pivotal role in shaping students' practical understanding of real-world work environments. They provide invaluable opportunities for students to engage with customers, apply classroom concepts and skills, and gain firsthand experience.

At Mount Royal College, internships are regarded as a vital stepping stone for students to identify their preferred companies for future full-time employment upon graduation. These experiences allow students to assimilate into the company culture, build connections with peers, and showcase their skills to potential employers.

Our Hotel Management programs offer a comprehensive curriculum with a special emphasis on the mandatory Industrial Exposure Training (IET). Gain practical experience, work with industry professionals, and develop a well-rounded skill set in various departments of the hotel. Build a professional network and enhance your career prospects.

As a student, you will also have the opportunity to engage in paid Out Door Catering (ODC) assignments with hotels during weekends, festivals, holidays, and MICE (Meetings, Incentives, Conferences, and Exhibitions) events. Join us today and unlock your potential in hotel management.

In our Food Technology and Quality Assurance program, you will gain expertise in ensuring food safety, quality control, and compliance with industry standards. Learn about food processing, preservation techniques, and product development while understanding the importance of maintaining high standards of hygiene and safety.

Learn about strategic planning, financial management, human resources, and marketing, all tailored to the specific demands of the industry through the internships of Management Studies programs. Through these internships and job placements, you will have the opportunity to apply your management skills in real-world settings, gaining valuable experience and building a network of industry contacts.
Recognized as a trusted institution by the industry, Mount Royal College excels in meeting the human resource needs of various organisations, including those in the fields of Hotel Management, Food Technology and Quality Assurance, and Management Studies. Our graduates from these programs are highly sought after for their professionalism, problem-solving mindset, and the exceptional quality of training they receive.

Each year, prominent hotel brands visit our campus for campus placements, extending immediate job offers to successful candidates from our Hotel Management programs.

With a remarkable track record of securing placements via our Food Technology and Quality Assurance programs, you can start as a professional in the Food Industry, National Food Research Institutes, Pharmaceutical Companies, Hospitals, Agricultural Field and Academic Field that consists of being a Teacher / researcher / executive in teaching institutions.

With a solid foundation in management principles and a track record of successfully applying them in real-world scenarios, you are well-prepared to secure a rewarding job placement in your chosen field via our Management Studies Programs.

Our dedicated Training & Placement Team, which includes specialized support oversees all internship and job placement endeavors. Their expertise and commitment make our Career Placement Cell one of the strongest pillars of support for our students, ensuring that they have the necessary guidance and resources to succeed in their chosen fields.