Admissions Open 2023-2024​
(Affiliated to Mahatma Gandhi University)
Partnered with the
best

in industry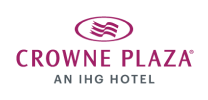 Learn about our Admissions Process
Welcome to Mount Royal College, your gateway to a thriving career. We are dedicated to providing quality education, hands-on training, and industry connections that will set you on the path to success. Discover how you can become part of our esteemed institution and unlock endless opportunities.

The International Campus in Munnar is a fully residential campus. Prospective students seeking admission to Mount Royal College will need to submit applications to the college as well as the hostel in order to secure their accommodation. Admission to the International Campus is limited, as it is subject to the availability of hostel accommodations.
Registration for College and Hostel Admission
The advance registration for admission can be completed by paying a non-refundable fee of INR 25000. This amount will be adjusted towards the College Application Fee, College Admission Fee, and the 1st Year Hostel Registration Fee.
Detailed information regarding our courses and fees for each course is provided in our Prospectus, which can be downloaded here. Click here to download . We strongly encourage you to thoroughly read and understand the Prospectus before submitting your application.
Given that Munnar is a popular tourist destination, finding affordable accommodation outside the college campus can be challenging. In order to ensure safe, secure, clean, and convenient accommodation for students, the management has established a 100% residential campus where both students and faculty can reside. However, the current available facility falls short of the sanctioned strength for all programs combined. Therefore, admission to various programs is limited and subject to the availability of hostel accommodation.

Before finalising your decision to join the college, we highly recommend that all applicants and their parents visit the campus and hostel to gather first-hand information about the accommodation and different programs. Once admission is confirmed, it cannot be cancelled. Admission to each program is contingent upon the availability of vacant rooms in the hostel. If a candidate cancels their admission after securing a seat in the hostel, that seat will remain vacant for the entire duration of the program, resulting in a missed opportunity for another deserving student.
The hostel fee for the academic year 2023-24 is INR 96,000, which covers food and accommodation. This fee must be paid in advance. Please note that this fee is specific to the academic year 2023-24 and is subject to revision annually. The hostel fee is determined based on the total expenses incurred throughout the entire course of study and is divided per academic year. Regardless of the duration of stay in the hostel or any training periods outside the campus during any semester, this fee must be promptly paid along with the course fees.
For students who want to apply, they can either physically go to the admissions office in Cochin or Munnar, or use the online application option. We urge you to thoroughly read and understand our Prospectus and familiarise yourself with the college and the courses offered before filling out the application form.